---
Rockport Speakers - 2021 Price Increase..Rockport Technologies has just announced that there will be a price increase on their speakers as of January 1, 2021.

---
Kaleidescape Movie Sale now through January 5, 2021..If you already have or are interested in purchasing a Kaleidescape player soon, there is both a Digital Offers and a Disc to Digital sale going on now through January 5th.

---
The Beatles - Abbey Road Remix Listening Session - Saturday, September 28, 2019 from 3-6pm.
You are invited to come in and join us for a listening session on a high end audio system to the new 2019 remix of Abbey Road. We've already listened to some of the tracks and it is quite a revelation how good the original tracks actually sound. For instance this is immediately evident on the second track "Something" where the voice quality is far superior. As there is limited seating please RSVP by calling us at 781-893-9000 or emailing us at info@chinaggs.cn


---
Nagra HD Tour Event here Saturday November 2, 2019.
If you are interested in attending the Nagra Seminar here at the store please RSVP by calling during store hours or via . Nagra will be presenting the HD DAC X, HD Preamp, & HD Mono Amp.


---
We are hiring! If you are interested in joining our team click here.
---
As of June 2019 our brand new phone system has just been installed and configured in order to serve you better.
---
Gryphon Seminar here Saturday July 27, 2019. If you are interested in attending the Gryphon Seminar here at the store please RSVP by calling during store hours or via . Gryphon will be presenting the Legato Legacy phono stage, Pandora preamp, and Mephisto power amp along with the Diablo 120 and Diablo 300 integrated amps. Due to the number of RSVP's there will be a seating at 3pm as well as a second seating at 5pm.
---
Innuos Statement music server arriving soon. We will have this in the store soon! If you are interested in learning more about this please call us at 781-893-9000 and ask for Alan Goodwin.
---
Our new website will be published in early 2020! It is hard to believe that our website first went live back in early 1998. To put that into perspective we first published our site less than 6 months after Google itself first started with their search engine. Now 20 years later our new website will go live later this year. Stay tuned...
---
MQA upgrade for Berkeley Alpha DAC Reference Series 1 or 2. Berkeley Audio Design has announced the MQA upgrade for the Reference DAC. This is a software update that is easily installable. Please call us at 781-893-9000 for details.
---
dCS announces the Vivaldi 2.0 and upgrade. We now have the Vivaldi 2.0 on display. In addition there is a 2.0 upgrade for the original Vivaldi available. Please call for details.
---
See our revised and expanded Library section
---
Naim Statement system.
We had the Naim Statement system here for the North American premiere. It was great to have it here in the store in order to really put it through its paces! If you are interested in a system at this level please give us a call about setting up a special listening session.
---
Yet Another Best of Boston Award!
Boston Magazine has honored us yet again with the Best of Boston 2014 in the High End Audio category!
This is the third category in which we have been so awarded. As we have also been awarded Best of Boston in the categories of Best Home Theater as well as Best Audio-Visual Equipment.
---
TiVo Mega 24TB DVR announced.
The TiVo Mega DVT has 24 terabytes of recording space which translates to 26,000 hours of SDTV or 4000 hours of HDTV. Along with the massive storage, the whole home capable TiVo Mega offers an all-in-one approach to live, recorded, on-demand, streaming services and web-based TV. It features six tuners that can record a multitude of content simultaneously and support for the TiVo Mini for a comprehensive whole-home solution. Users can stream live TV or recordings to their smartphones and tablets and even download programming to enjoy for offline playback. If you would like one installed in your home please let us know.
---
Magico "M Project" Speaker.
A few years back Magico announced a new speaker called the M Project. It was designed for the person who wished to have a top level performing speaker but who didn't want to have something as large and heavy as the Q7 Mk2. While most people in the market for an ultra high end speaker actually prefer a larger speaker for the reason of bass performance in the lowest register, there have been a number of music lovers worldwide that have requested something more moderate in size and weight—and this was Magico's answer! Only 50 pairs were manufactured and we were fortunate to have ordered and sold five pairs, in other terms 10% of the supply for the entire world—far more than any other dealer. If you are potentially interested in a used pair we would recommend that you call us sooner rather than later! For more info click here.
---
Kaleidescape Store. This is the new Movie & TV Series download site for those who have a Kaleidescape movie server. Already there are well over 10,000's of titles available in either 4K UHD, HD Blu-Ray or SD DVD quality—including classics such as Gone With the Wind, Citizen Kane, and Casablanca—with many more forthcoming. But what makes these offerings stand out is that they are true bit-for-bit copies of the discs without any further compression. And sometimes the files are actually superior to the disc itself. This means for example that the image or audio quality of a UHD or 1080p Blu-Ray is not compromised in any way. For more information click . Or if you are interested in obtaining a movie server so that you too can enjoy these downloads please give us a call.
---
Pure Audio Blu-Ray. This is a new audio-only disc format that, while it
was in the planning stage for years, has finally been released. Titles from major artists in classical, jazz, and popular genres have already been announced and some are already available. Labels releasing titles in this format include (, , Verve), Sony, Warner, Gimell, Tacet, Naxos, Crystal, Camerata, 2L, Sono Luminus, etc. Note that Universal, Sony, and Warner are the Big Three Labels in terms of market share. It will be interesting to see how many titles get released over the next few years as compared to high resolution file downloads which are also available.
A Pure Audio Blu-Ray disc can be played in any Blu-Ray player, the analog output of which can be hooked up to any preamp. Or to output to an outboard DAC or surround processor an HDMI input is necessary in order to hear the uncompressed LPCM soundtrack. In addition there can also be surround options contained on a disk. So, like the SACD and DVD-Audio formats which came before, here is another disc format which will provide an alternative for listening to high resolution music. Typical stereo PCM sampling/bit rates for a Pure Audio disc are 96/24 or 192/24. The nice thing about this format is that you can use it without having a Blu-Ray player hooked up to a video screen by using the color-coding on the disc packaging and the four color buttons which are on every Blu-ray player remote control.
---
ProStudioMasters - High Resolution Download Site. Covering a variety of genres including rock/pop, jazz, and classical, offers high resolution downloads, including those of major artists, from a variety of labels. Available in the US & Canada, they offer sampling/bit rates at 88.2, 96, 176.4 & 192/24 in both FLAC & AIFF formats—as well as some DSD DFF 2822.4kHz 1bit files. In addition they offer very high quality cover art. To see for yourself just click on the cover art below to view a larger version. (And if necessary then click on the larger one to expand it.) It would be nice if all sites were as conscientious about providing high quality cover art. If you have a properly calibrated high quality monitor then these images will speak for themselves.
---
New dCS Section on our Website.
You might be interested to know that we just added a new section with lots of information on the full line of dCS digital components. It encompasses a full complement of Owner's Manuals along with photos of all the current models. Manuals for past models are included as well.
In addition our Library page has been expanded and the various articles in it, such as the ones related to music servers, have been updated. Plus our and Rockport pages have been updated so as to reflect their new model introductions.
---
CEA Announces Expanded Support of High-Resolution Audio!
The Consumer Electronics Association (CEA) has made a major announcement—that they are now offering expanded support for and promotion of high-resolution audio (HRA). "Music labels are expanding their HRA catalogues online with tens of thousands of HRA albums already available for download across every music genre. Every major music label has expressed support for HRA, including Sony Music Entertainment, Universal Music Group and Warner Music Group, in addition to leading independent labels. HRA digital music stores are already online, with more being added each day." Read the in its entirety.
This development is a major milestone towards the goal of having high resolution files available of all of the great albums by all of the major artists that are under contract to the Big Three music labels, i.e. Universal, Sony, and Warner. In addition having smaller labels also participating will mean that many more artist's music will be available as high-resolution audio files too!
---
A Golden Age of CD Box Sets.
It seems as if we are living in a Golden Age of CD Box Sets. Whether your interest is Rock, Jazz, or Classical there are some sets, either large and small, to suit most everyone's taste. And each month more are being released.
Back in 2009 of course The Beatles made headline news with both their and CD box sets of all of their classic albums. Then they went even further by releasing their 24 bit containing all of their albums in the lossless FLAC format.
In addition there was the box set, so there was a format for most everyone. In fact we have a vinyl box set in stock and if you are interested give us a call. Obviously a classic in the truest sense of the word.
In terms of Jazz of course there are many box sets available. One example released in 2012 was: which is an 8 CD box set. This was remastered with the Pacific Microsonics A-D which is acknowledged by many cognescenti as the finest sounding Analog-Digital Converter ever made. Hence it isn't so surprising to find that the sound quality of this release is surprisingly good! To see a sampling of some more Jazz Box Sets see our Library.
With regard to Classical music there has been an avalanche of large box sets which have been released. In fact there was an from The New York Times on this very theme. Examples of some popular ones are:
In addition over the past few years comprehensive box sets of other renowned artists such as Heifetz and Horowitz have been released. If you are interested in seeing some of what else is available we have compiled a larger listing of some box sets in our Library. After all it's all about the music.
And of course if you want to hear how great all of this wonderful music can really sound we have a wide range of CD Players from rather modest right on up to the truly high end Spectral . Or if you would like to listen from a music server driving a high end DAC such as a , Berkeley, or we have those too. Just give us a call and we'll let you hear some sublime sounding music played through one of our fine digital or analog front ends.
---
Acoustic Sounds - Super HiRez Downloads.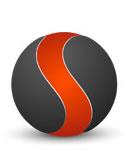 Acoustic Sounds has high resolution downloads in FLAC and ALAC lossless formats at up to 192 /24 sampling rate /bit depth—as well as files in the DSD format. In addition, since Acoustic Sounds licensed many of the commercial label titles, accessed the master tapes, and exercised complete control of the mastering process—at least with those titles, it should not experience HDTracks' "start up" issue of getting pre-mastered files that were on occasion not true high resolution files, but rather "up sampled" from CD resolution files or from actual CDs.

Although as of late 2013 their Super HiRez catalog of high resolution files is not as large as that of , they will definitely be expanding their offerings going forward. You can see their current catalog . A few of their stellar classic titles include:
Ella Fitzgerald - Sings The Harold Arlen Songbook
Stan Getz & Joao Gilberto - Getz and Gilberto
John Coltrane - A Love Supreme
---
ClassicsOnline announces FLAC files.
At present Classics Online is slowly rolling out . At first they will only be available as CD quality 44.1kHz /16 bit files. However they have also announced that they intend to add high resolution files as well.
---
Sony Announces Support for High Resolution Music Files.
Sony Electronics has publicly declared a renewed interest in supporting high resolution audio files. You can see the now logo here just to the right. Their new tagline for this is: "Get closer to the original master sound".
To this end they recently introduced a line of high-resolution compatible hardware. Plus they now have websites and to explain high resolution audio in simple terms. This new initiative includes a commitment to making high resolution audio "a more convenient, compelling, and cost-effective listening experience for digital music enthusiasts everywhere. To support this, select Sony products will come preinstalled with high-resolution tracks from Universal Music Group, Warner Music Group and Sony Music Entertainment."
This is a very important development in the area of high resolution music files as Universal Music Group, Warner Music Group, and Sony Music Entertainment are the Big Three music labels. As these three combined comprise about 70% of music sales worldwide and 85% of US music sales.
For those who are technically-inclined you will be interested to know that Sony is touting the following high resolution file types with sampling and bit depths up to the following maximums:
DSD: DSF; DFF — 2.8 & 5.6MHz /1bit

PCM: WAV; AIFF; FLAC; ALAC — up to 192KHz /24bit
---
MIT "Show Demo" Cables For Sale.
If you've always wanted a pair of high end MIT cables but felt you couldn't afford them we have some great news! We have obtained a small stock of some of the latest and greatest MIT cables from a recent trade show where they were only used for less than a week. These cables are in excellent condition and come with a full warranty. At present we have speaker cables, interconnect cables, and digital cables. You can see our pre-owned and demo cables and components in our Used listing.
In addition, if you don't see a particular model that you are seeking you are welcome to contact us and inquire about it as we may have access to a few more cables that aren't presently listed. We also will have some more show demo cables coming in soon from the January 2014 CES Show. Either way, if you're interested please call us and ask about the very attractive "show demo" pricing.
---
See our new and Music and Formats sections—including sources for the new high-resolution audio files!
---
Remastered Beatles Box Set on Vinyl Premiere. On December 4, 2012 we will be hosting a special event from 6-8pm for the release of The Beatles Album Box Set on Vinyl. This set has been remastered, and after being delayed for several years in production, is finally seeing the light of day! Join us for this premiere event featuring some of The Beatles classic cuts which will be introduced by a special guest from EMI.
We also expect to also have some vinyl box sets here for sale—and if you are interested in a box set for yourself please give us a call at 781-893-900 so we can reserve one in your name.
---
Amazon unveils new "Never Before On DVD" store.
If you're looking for an obscure video or movie, Amazon now has the new store. Using their "CreateSpace DVD on Demand" service, many titles including some relatively obscure ones are available now with more forthcoming.
---
Onkyo To Offer US Music Download Service. In November 2012 Onkyo Entertainment Technology Corp will start offering both stereo and surround (5.1) lossless and uncompressed music files at up to 192/24 here in the U.S. File formats available will include WAV, FLAC, and DSD, and MQA. As of April 2012, the service's catalog stood at about 60,000 songs, with 1500 of them featuring more than 96kHz/24-bit quality. Though at this time the link is only in Japanese, for info here is a link: (English) or (Japanese).
---
Don Was becomes President of Blue Note Records.
As of January 2012 Don Was is now president of Blue Note Records. The big news is that he has initiated a partnership between Blue Note and HDtracks.com, which specializes in high resolution digital downloads.
Blue Note is known for recordings of classic jazz artists such as: John Coltrane, Thelonious Monk, Miles Davis, Bud Powell, Fats Navarro, Horace Silver, Art Blakey, Sonny Clark, Herbie Hancock, Hank Mobley, Sonny Rollins, Lee Morgan, Kenny Dorham, Andrew Hill, and Ornette Coleman.
Don Was, the Grammy Award-winning producer, has a clear recollection of his first encounter with Blue Note Records. He was a teenager, listening to the car radio in his hometown, Detroit, when he heard the title track of a 1966 album by Joe Henderson. "I heard this saxophone playing, and it was riveting," he said recently. "I didn't know anything about jazz. But this thing jumped out and grabbed me. It was 'Mode for Joe.' "

Describing the process of high-definition remastering, he reflected on the philosophical question of the original intentions of musicians in the studio. "I asked for the tapes for 'Mode for Joe,' " he said, referring to the album from his teenage epiphany. "We went into a mastering room and listened to them. And I got really choked up, because it sounds different. No one has ever heard the tapes in their unmastered form."
The above two paragraphs are an excerpt from a New York Times .
---
Apple iPad with Retina Display as a Remote Control.
If you've been here to the store you know that we have been using the iPad as either a primary or secondary wireless remote control interface to control some of our music systems and music servers. After receiving and setting up the new third generation iPad which has the high resolution "retina" screen we can report that the latest versions of the apps that we installed all seem to be working fine. 2014 UPDATE: All of the subsequent iPads through to the iPad Air 2 work fine too.
---
Finally Apple TV is 1080p.
After years of being behind the industry in terms of full-HD resolution, Apple will now be able to provide content for HDTVs in their natural resolution. Apple's 1080p content will be limited to a 8Mb/s bitrate—which is better than Vudu's 1080p offering at 4.5Mb/s and in-line with Netflix's offering at 8Mb/s. Of course none of those are any match for a Blu-ray disc which sports a 36Mb/s bitrate and thus provides significantly higher picture quality.
[Note that specs change as technology moves forward but as of when this was written these were the specs being reported.]
---
Another Best of Boston Award

Boston magazine has honored us with the Best of Boston 2011 in the Home Theater category! If you are interested in having a theater installed in your home, ranging anywhere from something modest all the way up to the state-of-the-art, you are welcome to call us at 781-893-9000 to find out what we can do for you.
---
Craig Kallman, CEO of Atlantic Records: Two Interviews.
Craig Kallman has been the subject of two interesting interviews in & .
It turns out that it is not just business for him—as he owns a collection of 500,000 vinyl albums and over 75,000 CD's. And he has a high end audio system, which includes Spectral electronics coupled with MIT cables, to play them on. An excerpt from the Songwriter Universe interview follows:
Kallman: I love vinyl albums. When CDs first came out, I was horrified how they sounded versus vinyl. So I wanted to discover all new music on vinyl instead of CD. I've tried to get almost every important album made on vinyl, so I can enjoy the music as the artist intended it to be heard. In my childhood years, I would make lists of every album in many genres, from Miles Davis to Fela Kuti to Parliament/Funkadelic; I would scour the earth for their entire discographies. I did that in every genre -- jazz, folk, blues, rock, reggae, etc.

DK: Where do you store this massive album collection?

Kallman: I've got about 12 or 13 rooms at a warehouse where Sotheby's and Christie's store a lot of art. And next to my apartment, I've built a recording studio which has a listening room, and I've put about 25,000 of my favorite albums there that I kind of rotate. It's fun for the Atlantic artists to come to the house and hang out in the listening room, where they check out the collection.
---
We were featured on the Chronicle TV program!
Airing on July 27th at 7:30pm, we were featured on Chronicle HD which is the on-air news magazine covering New England. The broadcast was on WCVB (Channel 5) which is the Boston area ABC affiliate. To see the clip on their website click
. (Note our segment starts around the 4 minute mark.) Alternatively for the Chronicle website click
.
---
Warner Music Group releases High Resolution files.
Downloads of high resolution files of some major artists from Warner Records are now available on . Initially these are available at either 96kHz and/or 192kHz sampling rates and are 24 bit. In addition they expect to be adding to their roster of high resolution files on a regular basis.
Even bigger news is that on May 12, 2011, Atlantic Records CEO Craig Kallman stated that Warner would make a formal announcement about releasing high resolution files in January at the 2012 CES. And further that Warner's commitment to high resolution files would be "active and aggressive". This could be a really amazing as Warner (a Big Three Label along with Universal and Sony) owns the following labels: Asylum, Atlantic, Cordless, East West, Elektra, Nonesuch, Reprise, Rhino, Roadrunner, Rykodisc, Sire, Warner Bros., Warner Music Nashville, and Word.
UPDATE: Plus in 2013 they bought Parlophone as well as EMI Classics which is being rebadged as Warner Classics.
In addition, once a major label like Warner Records (who along with Universal and Sony comprise the Big Three Labels) starts releasing a significant number of high resolution files of the most popular albums from high profile artists, the other major labels could well follow suit.
---
Rolling Stones high resolution files. has announced downloads for Rolling Stones albums in two 24 bit formats: 176.4 and 88.2 kHz sampling rates. Album titles include Beggar's Banquet & Let It Bleed. Given a choice of course we would always recommend the higher sampling rate as long as it is native and not merely upsampled. These albums are from the remastered DSD transfers done by top mastering engineer Bob Ludwig.
---
Rumor: Apple to offer high resolution files? In an on CNN it states that Apple is in talks with some record companies about the possibility of offering higher resolution 24 bit files as downloads. If this ever becomes true it would be a real gamer changer.
---
The Beatles 24 bit files. You can now get "The Beatles USB" which contains 44.1kHz 24 bit FLAC files. This is the best digital format that you can hear the Beatles in at this point. More info .
---
Theta Casablanca III HD & HD upgrade is now available. Theta has finally released their HDMI 1.4 version of the Casablanca surround sound processor. In addition owners of earlier versions of the Casablanca have the opportunity to upgrade if they have a Casablanca III—or a factory-sponsored trade-in program if they have a Casablanca I or II. For details please call us at 781-893-9000.
---
Absolute Sound article: "Audio's Renaissance Man" In the February 2011 issue starting on page 12 is an article about Keith Johnson. If you don't know who he is you should read this article. And if you do know who he is then you will definitely want to read this article! For some more info on him click here.
---
Dynaudio Excite X-12 "Budget Component of the Year". Stereophile Magazine has announced that this speaker has earned the Budget Component of the Year award. One of the most challenging things can be to find a pair of speakers that offers good fidelity yet is still quite affordable. At $1200 per pair for most finishes, this speaker certainly is a tremendous bargain.
---
Classical Music FLAC Downloads.
has announced that they will soon start making downloads available on their website. already has a substantial portion of their catalog available in FLAC. These top classical labels are all owned by Universal Music Group. Finally the major labels are starting to issue the great artists in a format more suited to music servers without any lossy compression!
---
The Absolute Sound Magazine.
In the March 2010 issue, on
page 74, the PC-based silent music server that we designed is featured yet again.
The last two sentences read: "When you play 176.4 kHz/24-bit Reference Recordings HRX files through a Berkeley Alpha DAC, the sound is nothing short of spectacular. Robert Harley (editor-in-chief) bought the review sample (to use as a source for his main system that he uses for doing reviews)." If you would like to hear one for yourself we of course have it here on display.
---
Apple iPad For Remote Control. If you are using either JRiver Media Center or Media Monkey software on a music server and you wish to have wireless wifi remote control—the iPad, just like the iPhone and iPod Touch, can be used as a remote control.
For JRiver we recommend JRemote which you can find in the Apple App Store. This is what we are presently using here in our demo rooms.
For Media Monkey there are two iPad/iPhone/iPod Touch apps available from Melloware: and . MonkeyTunes which is one that we have used here in the store and it connects to the iPad using the Apple app (or higher) at full iPad screen resolution. Also starting with version 2.0 there is "retina display" support for the current iPod Touch & iPhone in the Remote app.
In addition the app turns the iPad into a customizable user interface for a Crestron controlled home theater or whole house system. And the app can be used for an iPhone or iPod Touch. Note that to use these apps you need Crestron programming to make them function.
Others manufacturers including Naim and Netstreams have announced apps that allow you to use the iPad, as well as the iPhone and iPod Touch, as a wireless remote controller. More info is available here.
Of course anytime you are using wireless there can be wireless reception problems. Wired is always the safest approach—and we suggest that you consider having a wired panel in addition to your wireless controller as a belt and suspenders approach. Regardless, if you are going to utilize a Wi-Fi network we suggest upgrading your network design and components to ensure that your network is more robust. For information regarding superior performing wireless networks click here.
---
Rolling Stone Magazine. "Universal Announces Plan to Lower CD Prices to $10 or Less". Their reasoning is that by lowering their pricing to $6-10 for new releases that this will stimulate more CD sales. The "Velocity" program will be instituted Q2 2010 and the article is . In case you don't know Universal is the largest record company in the world, so this is an important development.
---
Vinyl Sales Are Up. According to Nielsen SoundScan, which tracks music sales, in both 2006 and 2007 new vinyl sales increased about 14 percent. 2008 saw another increase with approx. 1.9 million records sold. And 2009 saw the highest number of record sales since 1991 with sales increasing to 2.5 million.
---
The Absolute Sound Magazine. We received another mention
in the December 2009 issue. The article is a review of the new NAD M2 by Robert Harley (the Editor) in which he again mentions utilizing the music server that he bought from us last year as his source for playing High Resolution files in evaluating the M2. For more on the M2 click here. For more on the silent music server that Robert Harley is utilizing here is a link.
---
Linn Announcement: No More CD Players.
In November 2009 Linn announced that they were ceasing the production of CD players. Henceforth they will concentrate on their digital file players which perform D-A (digital to analog) conversion for High Resolution files, CD quality files, and lower quality files like mp3, etc. They will also continue to manufacture turntables. For more click , , or .
---
Home Theater Magazine Features a Room Designed by Us
.
An article about a room that we designed and for which we provided the acoustic treatment was featured in the Design section of the May 2009 issue. What you can't see in the above photo is that the door on the far wall opens into a second smaller room wherein the Spectral-based high end audio system is housed in a rack. In addition that same room contains a nice library of albums and CD's on custom-sized shelves. The article spans pages 41-45. The closing sentence reads, "The best part of all for the homeowner is when life gets hectic and he needs time to relax and slow down, he escapes inside the enchanting sounds of Monteverdi, Bartok, or Mahler, in the music room of his dreams." If you'd like a beautiful room designed and acoustically treated you're welcome to call us to discuss your project.
---
Ultra Audio.
We were given very high praise from Ultra Audio in a March 1, 2009 feature article entitled "Goodwin's High End — A Wonderland". Here is a brief excerpt, "...the acoustic nature of the listening room was simply extraordinary. As far as I'm concerned, this facility is the place to audition high-end audio gear." To read the article in its entirety please click .
---
Boston Home Magazine: Best of Boston Home 2009
In the Winter 2009 issue we were named as the winner in the Audio-Visual Equipment category. See page 73 for the full write-up on us! Also on their website they have a mini-review of us .
---
The Absolute Sound magazine.
See the February 2009 issue of The Absolute Sound for an in-depth Spectral system review plus an extensive interview with chief engineer Keith Johnson and company President Rick Fryer. For those of you that don't know, we are the oldest Spectral dealer in the US, having recently celebrated the 25th anniversary of our long partnership with them. For many years now Spectral has been our most popular line—as not only can it deliver world class sound quality, but it is also in our view the best value in high end audio componentry available today.
---
The Absolute Sound magazine. For quite a while we have assiduously been working behind the scenes to promote the idea of computer/music server-based high resolution audio files. And lately the world has started to take notice. In the January 2009 issue there is a review of the new HRx files from Reference Recordings which were played on a silent music server co-designed by Goodwin's High End—along with another review of the Berkeley Audio Design Alpha DAC. We have been selling Reference Recordings in their various formats for many years, and the new HRx files at 176.4/24 are the best format ever! In addition we have been a dealer for the Berkeley Alpha DAC from the day it was introduced. (It was actually beta tested here in the summer of 2007 before it was officially released in early 2008.)
If you read the review you will see that Robert Harley, the editor of The Absolute Sound, was rather impressed with the sound quality from the music server that we designed, especially when playing High Resolution files! So much so that after he completed the review, rather than return the music server that we had loaned to him for those reviews, he said that he wanted to purchase it for himself. The stated reason being that he didn't wish to do future component reviews without it as it was the best source he had ever heard!
You're invited to call for more detailed information about this exciting new development. And if you're in the area please stop by and hear it for yourself, as hearing is believing.
---
Design New England Magazine.
The July/August 2008 issue has a four page article which details a very high end custom acoustical room treatment which was designed and installed by us. In addition we installed a high end stereo/home theater system with Crestron control for the system—as well as for the Imagecrafters lighting system with energy efficient and very quiet LED lighting which we also provided. See the link and then click "Pages" and see pages 48-51. Here are some more photos of this custom room:
---
Home Theater installation.
Here are some snapshots of a home theater installation that we completed in 2008. This theater is equipped with a Runco 1080P 3-chip DLP projector situated in a separate projection room featuring a projection port of special cinema-grade optical glass of which you can see some details of in Photos 2&3: HT-1 HT-2 HT-3 HT-4
---
Time Magazine. An article entitled "Vinyl Gets Its Groove Back" on the resurgence of vinyl is . The good news is that record sales are up! And that the number of new titles, as well as remastered classics from yesteryear, has been increasing!
---
F
orbes Magazine. Once again we were acknowledged as being a leader in our field. I guess if you've been passionately involved with high end audio for over 30 years, always striving to take things to a higher level, it helps!
The December 24, 2007 issue features an article on high end music servers based upon another extensive
interview with Alan Goodwin and a listening session here. Again we are prominently featured—plus they spelled our name correctly multiple times! You can see a link or a pdf of the article .
---
Status Magazine. The Fall 2007 issue features a rather extensive article based upon a few hours of their reporter interviewing us about various aspects of putting together a really high end home theater. The four page article which is entitled "Best Seat in the House" quotes us extensively and starts on page 90. It features top products from Magico, Runco, Theta, Kaleidescape, Crestron, etc.
---
Forbes Magazine. A decade ago a reporter
from Forbes magazine spent several hours interviewing us and listening to three different turntable setups here. An article published in the June 4, 2007 issue (starting on page 64), talks about high end turntables and Goodwin's High End is prominently featured throughout. In it we are recognized as "one of the nation's foremost retailers of top-end audio gear". Although of course we have enjoyed an excellent and longstanding reputation in audiophile circles, it is always gratifying for us to be so acknowledged in the general press! Here is a .
---
The Absolute Sound magazine.
In an article in the March 2006 issue, the Magico Ultimate speakers were featured in a custom acoustic room that we designed and installed in a client's home in San Francisco. The article spans pages 82-91 and you can see pictures of the Ultimates installed in our custom acoustic room. Here is a photo: Magico Ultimate III in our custom acoustic room
---
A Unique Opportunity.
At the request of one of our clients, in January 2007 we made special arrangements to bring in some new and highly touted top-end speakers for audition. So along with our usual array of fine loudspeakers including the Wilson X-2, we gathered together the Magico Model 6, the Rockport Altair, and the Verity Lohengrin II here in the store. At that time this was the only place in the US that this array could be heard all in one room—and no one has done it since either! If you'd like to arrange your own listening session to our current crop of top-end speakers you're invited to call us for an appointment.
---
New England Home Magazine.
For the December 2006 issue, Alan Goodwin was interviewed rather extensively on his thoughts regarding music for the home. In the article he was quoted a number of times on a variety of aspects in his field of expertise, specifically on quality residential audio systems and room acoustics.
---
Architectural Digest. One of the systems we installed in Boston was photographed for an article in the November 2006 issue.
The living room system of this fabulous Back Bay condo features a Spectral Reference system driving X-2's—and the Family Room utilizes another separate Spectral Reference system. In addition, among other things, this home also features a home theater, a roof deck system, and a video screen behind a mirror in the guest bathroom—all controlled by a Crestron system with customized programming.
Here are some more snapshots: Main Room , Main Rack
---
This Old House on PBS. We are very pleased to have been selected as the audio, video, and automation specialist for the This Old House project in Cambridge, MA.
The contemporary home features an extensive audio system with speakers in most rooms and high-end Dynaudio Confidence C2 speakers in the living room. Behind the speakers, stealthy CinemaTech Acoustic Room Systems fabric walls tame the lively acoustics.
Between the speakers a trick Auton lift lowers a portion of a wooden wall (right; click picture to enlarge) into the basement (!) to reveal a glorious 61" Runco plasma. A REL Studio subwoofer will supply "ample" bass. Here are 3 photos showing how the plasma is automatically hidden by a motorized portion of the wall when not being watched: Living Room front wall open , wall half-closed , wall fully closed
In the reading nook, Crestron controlled background music is available at the touch of a key.
In the master bedroom, a 43" Runco plasma rises from a custom cabinet. With 8 color touchpanels, 22 keypads, 4 video cameras, 8 Crestron-controlled thermostats, nearly 80 Crestron-controlled lighting loads, 3 miles of audio, video, and control wiring, and a huge 10kVA Equi=Tech balanced power conditioner, this is the most extensive and comprehensive automation package ever installed in a This Old House project. It even has a superb turntable for you vinyl lovers: Clearaudio Ambient with an Audio Research PH5 phono section!
The three episodes premiered in January and February 2006 on PBS as well as on the Create channel.
Also here is a link to the ASC website that explains how the walls were built with .
---
Inside This Old House. Early in 2004, a This Old House camera crew visited our showroom. Show host Kevin O'Connor chatted with us about video display devices and room acoustics, including Goodwin's High End's own acoustic baffle system.
We enjoyed the experience and found the cast, crew, and director a pleasure to work with. It was fascinating to see how unscripted, improvised educational programming is shot and produced. Watch for re-runs on !
---
2004 - Ning An classical piano CD released. In July 2003,
Alan Goodwin recorded playing Haydn, Mendelssohn, Berg, and Rachmaninoff at Jordan Hall in Boston. Here is a with a bit more info.
Please note: though the link indicates the recording was done at 96kHz—it is actually a 24 bit recording done at 176.4kHz. The reason this is important is that 176.4kHz decimates perfectly to 44.1 kHz which is the sampling rate used for the CD release—and that is important for sound quality reasons. Simply put, 176.4 kHz divided by 4 exactly equals 44.1 kHz which is perfect decimation.
An HDCD CD of this recording session is now available—and if you would like to obtain a CD of this performance just give us a call.
---
Even More! To see even more of what has been written about us please click here.
---
Zoethecus Demo
We have one remaining demonstration Zoethecus rack available. Please call for details and pricing.
---
Our New Website - Premiering Soon. Presently we are hard at work redesigning our website which first went live at the beginning of 1998. (That was less than half a year after Google went online—so we were online relatively early!) It is hard to believe that our website is two decades old already―certainly it is time for revamp! Over the past few months we've been working on updating and expanding the content on our current website. Expect to see our revised site with a fresh new look and even more expanded content go live in late 2018!
Tip: In the meantime our present website (which you're now on) is best viewed at a screen/window width of about 1200 pixels. If your screen resolution is wider you could simply reduce the width of your browser window in which you view our present site—and that way the pages will format better. The reason for this is that because our site was designed long ago before widescreen monitors were available. Rest assured that our new site will format the pages better in the various modern browsers and screen resolutions that are in use today!
Tip #2: If you would like to change the size of the text and graphics on our site, and you are using Windows and FireFox 3.5 (or later) or Internet Explorer 8 (or later), just hold down the Control key and rotate the scroll wheel on your mouse to change the size. (This may well work on other browsers and versions also—and it will work not just on our website but on other sites too.) If you are using a Mac, hold the
key and press the "+" key. For info on other browsers and versions click .
---
---
Spectral DMC-30SV Series 2 line preamplifier.
We now have the DMC-30SV Series 2 on display for your listening pleasure. Having listened to it extensively, we can say with great assurance that this is an amazingly good sounding preamp! Clearly Spectral have outdone themselves. Once you hear it for yourself you will understand why we are so very impressed.
---
Spectral DMA-500SV Reference Mono Power Amp. We now have on demo the new flagship Spectral Audio 500-class mono amp which pairs beautifully with their new DMC-30SV Series 2 preamp. You are invited to call us at 781-893-9000 for more details.
---
Linn Karousel main bearing upgrade for LP-12 turntable. Linn's new Karousel precision-engineered single-point bearing, offers smoother rotation and greater stability for even better sound. It is now available for your LP12 and you're welcome to call us if you'd like your turntable upgraded. There are other LP12 upgrades available as well.
---
Berkeley Alpha DAC Reference Series 3 DAC.
We now have this new Berkeley top of the line DAC on display for your listening pleasure. We think that you will like it as much as we do.


---
Innuos Zenith Mk3 music server. With an Innuos music server you have the choice of running either the Roon or the Innuos interface. Available in either silver or black, the Zenith Mk3 also allows for CD ripping and library management. We have this now and you're welcome to come in and try it out for yourself..
---
dCS Bartok DAC - built-in Headphone Amp optional. This new DAC is here and offers excellent value for such a high end DAC. Plus it is available with or without an optional built-in headphone amplifier.
---
Magico M2 loudspeaker. This new speaker is here and sounds great! If you are looking for a wonderful sounding speaker but don't have room for a large speaker you should definitely check this out.
---
Spectral DMA-300SV power amp. This is now on demo. You are welcome to come in and hear what this new stereo amp from Spectral can do to enhance your level of music enjoyment. Using trickle-down technology from the highly revered DMA-500AR mono amp, the DMC-300SV is the finest stereo power ever from Spectral. Paired with the DMC-30SV preamp this makes for a compelling music listening experience in a relatively compact package.
---
Audio Desk Systeme Vinyl Cleaner PRO - New 2019 Version. We now have in stock the newly improved 2019 version of this record cleaner! The AudioDesk Vinyl Cleaning Machine is a fully automated device for thoroughly cleaning both environmental and production contaminates from LP's using both ultrasonic and mechanical cleaning cycles. Not only does this eliminate most surface noise, but it also reveals new layers of additional detail in the recording, and extends the life of the phono cartridge. The 2019 PRO features an upgraded ceramic pump and motor as well as enhanced electronic controls, quieter drying fans, high-performance Black Wipers, and numerous other upgrades.
---
Innuos Zen Mk3 Music Server. With an Innuos music server you have the choice of running either the Innuos interface or Roon. Available in either silver or black, the Zen also allows for CD ripping and library management. We have this now and you're welcome to come in and try it out for yourself!.
---
Gryphon Diablo 300. We have this beautiful integrated amp here in the store for you to audition. And we think you will find that it sounds as good as it looks.
---
Kaleidescape 4K UHD HDR movie servers: Strato S & Strato C movie players; Terra movie server.
Come in and see what the Kaleidescape Strato S can do to enhance your movie viewing experience! The Strato S is available with either 6TB or 12TB of internal storage. Alternatively there is the Strato C which is a diskless version designed to be used with the Terra movie server. What is especially appealing is that the amazing hand-curated-for-each-title interface allows for instant movie watching. No longer do you have to sit through 10 minutes or more of previews, warnings, or repetitive ads for Blu-ray technology which is common when watching from a disc! And no longer do you have to put up with inferior picture and audio quality when streaming, not to mention other streaming problems such as screen freezing and pixelization.
Movie Server content is downloadable from the which features bit-for-bit 4K UHD HDR, Blu-ray-quality HD, and DVD-quality SD downloads for Kaleidescape Movie Servers. The Store content includes movies, TV shows, and some wonderful music concerts. Bit-for-bit means that there has been no further lossy compression and that the picture and sound quality are identical or even sometimes better than the discs themselves. The Kaleidescape Store features titles from all the major studios: Disney, Warner, Sony, NBCUniversal, 20th Century Fox, Lionsgate, Pixar, Marvel, Paramount, MGM, BBC, PBS, and many more.
Also if you ever want more storage you can quadruple the storage in 2 different ways: Network multiple Stratos S units with each other which is nice if you have multiple TV's in your home. Or use the Kaleidescape Terra which is a centralized movie file server offering up to 40TB storage. More info .
In addition if you wish you can take advantage of the Kaleidescape Factory Download Service for Movie Store Collections. Kaleidescape now makes it easy to select curated movie collections from the movie store and have them downloaded at the factory to a new Strato S movie player or Terra movie server. Choose from a number of popular collections at the time of sale, and Kaleidescape will download movies that are in the purchased collections to the new Kaleidescape system. Alternatively you can order a Factory Download Service for a custom collection (up to 100 movies).
---
HiFi Man Shangri La Jr System Electrostatic Headphones & Amp. We just got both of these into the store for demo. You're welcome to come in and hear them for yourself.
---
MrSpeakers Voce Electrostatic Headphones. We just received these for demo. Bring in your favorite music and you will hear how good these are.
---
Basis AJ Conti Transcendence turntable with Superarm 12.5. We are indeed fortunate to be living in the Golden Age of analog. And nothing epitomizes this more than the Transcendence with the Superarm 12.5 playing your treasured records! This is available in a number of different configurations such as single arm, dual arm, etc. For example the reason that some people choose a dual arm setup is to have one dedicated arm for a stereo cartridge and the other for a mono cartridge. Plus you can use either the Supearm 9 and/or the Superarm 12.5 in various configurations up to a maximum of four tonearms on a turntable.
Now that we have have it set up for demonstration in the store and have listened to it, we have to say that this is an amazing sounding turntable! Rather than just being another really good sounding turntable/tonearm combo, this is something very special. It is much more reminiscent of listening to a recording as opposed to listening to a record--and that distinction is really the highest level of praise possible of an analog front end.You are cordially invited to bring in your favorite vinyl and hear it for yourself. Prepare to be utterly amazed!!!

For additional information please click and here. Then if you would like discuss these matters in greater detail you are welcome to call 781-893-9000 ext.14 and ask to speak with Alan Goodwin—as there are solid technical reasons why in certain respects this combination is at the leading edge of turntable and tonearm design.
---
Audio Research REF 6 Tube Line Preamp. We now have the REF 6 on demo. When you hear this you will know why it is so popular! . Please call for more details.
---
MrSpeakers Aeon. These are here and have immediately proven to be quite popular.
---
Woo Audio WA8 Eclipse. We recently got in this battery-operated headphone amplifier & DAC. . Please call for more details.
---
MrSpeakers Ether Flow & Ether C Flow headphones. We now have these two headphones from Mr. Speakers on display. The difference between the two models is that the Ether C Flow is the closed-back version. You are welcome to bring in some of your favorite music and give them an audition. &
---
Magico M3. We have these on demo now and you are invited to come and hear how these modestly sized speakers can bring your favorite music to life! We have to say that they certainly sound as beautiful as they look.
---
Basis Inspiration turntable upgraded with Super Platter and Superarm 9 tonearm. There is a new platter available for the Basis Inspiration turntable--and this platter is really amazing! If you would like to get an incredible level of fidelity from your records this platter is a must. The Inspiration with the Super Platter is available in a complete package which includes the Superarm 9 tonearm with VTA Micrometer, Synchro-Wave Power Supply, Cable Isolation System, Vacuum record hold-down system, and Microthin belt.
In addition existing Inspiration turntables with the original platter/main bearing can be upgraded to the Super Platter. Next to the Superarm 9 it is the most important sonic upgrade that can be done to an existing Inspiration.
If you would like additional information you are welcome to call and ask to speak with Alan Goodwin. . . .
---
Spectral DMC-30SC Stereo Preamp. This preamp represents an excellent value in the realm of high end preamplifiers. Further this is the logical mate to the DMA-240 power amp. You are welcome to bring in your favorite music and audition this for yourself. We think you will be quite impressed.
---
Spectral DMA-250 Series 3 Stereo Power Amp. We are pleased to be featuring this new amp from Spectral. We think you will find this to be a tremendous value in the realm of sophisticated high end amplifiers.
---
Simaudio Moon Neo 430HA / 430HAD Headphone Amplifier. We now have the 430HA headphone amp on display. In addition we have the 430HAD which is the same headphone amp plus the optional built-in DSD/PCM DAC. We think you will be surprised at how good these sound with a good pair of headphones! &
---
Wywires Red & Platinum headphone cable. If you come in you can try out the Red and the Platinum versus the other headphone cables that we have. Or bring in your own and compare to your heart's content.
---
Woo Audio WA5 Headphone Amp. We now have these on demo.
---
Woo Audio WA7 Fireflies 2nd Gen Duo Headphone Amp & DAC. We now have this on display.
---
Abyss AB-1266 Headphones. If you are a serious headphone listener then you owe it to yourself to give these a listen. We think you will be very impressed indeed.
---
Magico S3 Mk2. We have these speakers on demo. And in our estimation these represent an excellent value in the high end speaker realm.
---
Audio Physic Cardeas 30 Jubilee Limited Edition
This beautiful pair of speakers is available in either Black Ebony High Gloss or Rosewood High Gloss veneers. Only 30 pairs of this limited edition will be offered. You are welcome to come in to see and hear them for yourself. We think you will really like what you hear.
---
Magico S5 Mk2
With the new S5 Mk2 Magico has gotten it right. Good bass extension, not too big, more sophisticated drivers--all of which adds up to a pretty compelling speaker. Please come in and listen for yourself.
---
Spectral SDR-4000SV CD Player. We are pleased to announce that the new Spectral SDR-4000SV is now here. You are welcome to bring in a few of your favorite CD's and take a listen. We think you'll be quite impressed!
---
Magico S1 Mk2.
With the new S1 Mk2 Magico has taken another step forward in terms of sophistication of design. You are welcome to come in and audition it for yourself.
---
ATC Speakers Have Arrived.
Come in and hear what the proverbial truckload of recording professionals already know—that ATC monitors possess surprisingly good clarity and phase coherence which enables the listener to experience a true musically engaging performance. The bass out of these modestly sized cabinets will impress—as will the relatively modest price tag for such a high level of performance. We now have the SCM7, SCM11, and SCM19 on display. If you would like a speaker that is superbly built, but does not take up a lot of space, we have what you are looking for.
---
Aurender W20 Music Server.
We just received the latest version of the Aurender W20 and will be doing some listening evaluations to it to see if it indeed lives up to our admittedly high expectations. The W20 includes a high quality USB output as well as incorporates some other upgrades and changes from the previous Aurender models. Specifically of interest to some DAC owners, (such as certain dCS models such as the Vivaldi—as well as both the Pacific Microsonics Model One & Model Two), the W20 provides dual-wire AES-EBU output. Info here. Stay tuned...
---
Aurender N100h music server. We now have this on demo.
---
Rockport Cygnus. We just received a pair of these fine looking speakers for demo and they sound great. You really owe it to yourself to come in and hear them.
---
Chord Mojo headphone amp/DAC. We now have the Chord Mojo headphone amp/DAC, for smartphone or PC/Mac, on demo.
---
Hegel HD-30 DAC. We now have this on demo.
---
dCS Rossini. We have the first Rossini DAC on display in the country!
---
Magico S7. The new S7 speakers has just arrived. For detailed info read the .
---
Rogue Audio. We now have this tube line on display here at the store including the following models: Sphinx, Cronus Magnum II, RP-5, Stereo 100. And shortly we'll have the Ares phono too!
---
Baetis Reference Music Server. We now have the updated version of this which is even better sounding than the original—as the AES-EBU, SPDIF, USB outputs have all been sonically improved. For more info see .
---
Kaleidescape Alto movie server.
We have just received the new Kaleidescape Alto. Priced at $2495 with 4TB or $3295 with 6TB of storage, it is a Blu-ray/DVD player combined with a movie server. What is really cool is that whether you are playing a disc or a download, the amazing hand-curated-for-each-title interface allows for instant movie watching. No longer do you have to sit through 10 minutes or more of previews, warnings, or repetitive ads for Blu-ray technology.
Movie Server content is downloadable from the which features bit-for-bit Blu-ray and DVD quality downloads for Kaleidescape Movie Servers. Bit-for-bit means that there has been no further lossy compression and that the picture and sound quality are identical to the discs themselves. The Kaleidescape Store Features titles from major studios such as: Disney, Warner, Sony, NBCUniversal, 20th Century Fox, Lionsgate, Paramount, Pixar, Marvel and many more.
Also if you ever want more storage you can quadruple the storage in 2 different ways: Network up to 4 Altos to each other which is nice if you have multiple TV's in your home. Or use the Kaleidescape Terra which is a centralized movie file server offering up to 40TB storage.
---
MIT Articulation Console. We just received these newly released ultra-high end speaker cables and are currently in the process of breaking them in. Already they have proven to be an extra-ordinary listening experience.
---
Baetis Revolution III music server. We now have the new Revolution III music server on demonstration. Click for .
---
PSB Imagine T-3. We now have the PSB Imagine T-3 speaker here for you to audition. Clearly a great value in speakers. Click for .
---
Naim NDS with the 555 PS Power Supply. We recently received this music server for evaluation. For info see and . Stay tuned...
---
Audeze Planar Magnetic Headphones. These headphones have really started to catch on! Stop in and hear why for yourself. More .
---
Chord Hugo Mobile DAC/Headphone Amp. We have had this for a little while and already it has started to really catch on. This offers quite a bit of capability at a very reasonable price for what you get which is precisely why it has become so popular! More .
---
More New Arrivals. Lots of exciting things are happening in the store this Fall! New arrivals include: ; digital sources, integrated amps, preamps, and power amps; loudspeakers; preamplifier; integrated amplifier. A nice mix of some more affordable high end audio components now here for your auditioning pleasure! In addition we have some new StyleLine as well as some SL-Matrix cables in from MIT to audition.
---
BlueSound.
We now have the new wireless music system here in the store for demo. It is similar in concept to the system which we have been installing for a few years now. Though one significant advantage of the BlueSound is that it will play high resolution files which are now readily available. With it you can have it in one room or many. And of course you are welcome to come in to see and hear it for yourself.
---
JL Audio E-Sub.
We now have this new subwoofer on demo. This looks like it represents a very good value in the world of quality subwoofers.
---
Rockport Atria 2 loudspeaker.
The Atria 2 is designed much along the same lines as it's bigger brother the Avior 2. They have all of the latest technological thinking from Rockport including: carbon-fiber-sandwich midrange and woofer, beryllium tweeter, and constrained-layer-damped enclosure. The main difference between this speaker and the Avior 2 is that the Atria 2 uses a single 9" woofer per cabinet, whereas the Avior 2utilizes twin woofers which allows the Atria 2's cabinet volume to be about half that of the Avior 2's.
---
dCS Vivaldi 2.0. dCS was kind enough to bring us the full Vivaldi stack right after the January 2013 CES. After spending some time evaluating it here in the store we can now report that this is by far the best sounding digital componentry ever from dCS.
UPDATE: We now have the newly updated Vivaldi 2.0 here in the store.
The new top-of-the-line digital Vivaldi stack from dCS consists of four component chassis:
Vivaldi CD/SACD Transport
Vivaldi D-A Converter
Vivaldi Upsampler
Vivaldi Master Clock
They can be used either singly or in conjunction with some or all of the total component stack. In addition, like other dCS DAC's, you can use a transport as a source and/or a music server.
And with the DAC you can play both files types: PCM files (transferred from your CD library or High Resolution downloads) and SACD/DSD files!
For additional information on the Vivaldi click HERE. In addition there are the Technical Highlights as well as more photos: #1, #2, #3, #4.
---
Rockport Avior 2 speakers. We finally have them here in the store and we can tell you that they have lived up to their promise. Bring in your favorite music and experience them for yourself.
---
Constellation Audio. We now have the Constellation Audio Virgo II preamp and the Centaur stereo power on display for you to audition.
---
Dynaudio Xeo 3 & Xeo 5 wireless powered speakers. The (shown below) and are shipping—and we now have a pair of the Dynaudio Xeo 3 here in the store if you are curious to see what a good wireless audiophile grade speaker sounds like. At this point we have also installed several pairs of both models in customer's homes and they have performed well in the field too.
---
Silent Computer Music Server.
We have revamped the way that we suggest configuring a computer to act as a "silent" music server. For more information click here.
---
Hegel. We have just got in some Hegel electronics including DAC's, integrated amps, preamps and amps. Shown here is the H20.
---
Plus click here to see what else is coming sooner—or later!
---
Naim SuperUniti. The SuperUniti is an integrated wireless UPnP™ network stream player, USB audio player, iPod and iPhone dock, internet radio, DAB radio, FM radio, ten input digital and analogue preamplifier, digital to analogue converter, and stereo 80 Watt power amplifier which offers a surprisingly high level of performance. You're welcome to come in and experience all that it has to offer for yourself.

---
Berkeley Alpha USB. We now have the Berkeley Audio Design Alpha USB here. This is their new outboard audiophile quality USB to AES-EBU converter/reclocker. It has been designed so that you can use your laptop or desktop computer as a music server while still keeping the jitter (digital timing errors) extremely low—as well as isolating your outboard DAC from computer-generated electrical noise. It will output a digital signal via either AES-EBU (digital XLR) or SP-DIF which will then go into your external DAC (digital-to-analog converter). You can use any brand of DAC—including of course the Berkeley Reference Series 3 DAC if you so choose. For more info along with a link to photos of the front and back panels on the Alpha USB click here.
---
MIT Oracle MA-X Digital Proline cable. We now have this AES-EBU digital XLR-XLR cable here for your listening pleasure.
---
WyWires LITESPD Digital USB cable. Now on demo.
---
MartinLogan CLX.
The MartinLogan CLX is here and if you've never heard a 2-way full range electrostatic speaker here is your opportunity. Not only are they very transparent they are visually stunning as well. Available in a variety of finishes to complement any decor, we think you'll be as impressed with the design as you are with the sound. For more information here is a .
---
NAD M2. The M2 has arrived and we have started to audition it. Not only is the M2 very interesting on paper in terms of its approach, but it is also aiming to be a high value product as it is a D-A, preamp, and power amp all-in-one. It will play all sampling rates including High Resolution files up to 192kHz / 24 bit.
A lot of interest has been generated because of the reviews that have recently come out—and we now have the M2 on demo. If you are interested in hearing it for yourself please give us a call. In the meantime here is a white paper so you can learn more—or see the December 2009 Absolute Sound article.
---
Wisdom Sage speakers. The new Wisdom Sage speakers are now setup and have been broken in. These are designed to be high performance in-wall or on-wall speakers and have a lot of adjustability so they can be tuned to different room environments. We have 3 different models on display in one of our home theaters so you can both see and hear them for yourself.
---
Nagra VPS Phono Preamp..This phono preamp has immediately become popular because it is so good sounding without being super expensive. This Nagra is of course one of their high end vacuum tube units. You can see the inside of the VPS here. Stop by so you can see and hear it for yourself! VPS info
---
Wolf Cinema DCX-500i. After a tremendous amount of research wherein we looked in-depth at all of the contenders, we have selected this as our reference video projector for our top high end home theater showroom. The picture quality from the best Blu-ray discs or Kaleidescape movie files with this projector and our reference Stewart screen is really quite incredible. Seeing is believing, and you're invited to see for yourself. Here is some more info.
---
Silent Music Servers. If you would like to be able to play the new high resolution files that everyone is so excited about, exemplified by the stunning HRx files from Reference Recordings, you need a music server that is properly designed in order to do so. You can now get a computer-based completely silent music server just like the one that we are using here for demo. These computers are unlike anything you have ever seen, or in this case, heard. That is because they are built utilizing a special heatpipe-equipped chassis and use Solid State Drives which make them completely silent. No fan noise and no hard-drive spinning or clicking—no moving parts at all. That way they don't have to be hidden away in a separate room but can be right next to your D-A converter. Along with your collection of High Resolution files, your entire CD library can be ported as well so all of your digital music can be played from this server. Click HERE for more details.
---
Performance Acoustics Labs. Modular Acoustic Room Treatment for the discerning music or home theater lover.
Your room can sound great and look beautiful too!
With a nice selection of attractive acoustic room treatment modules in different finishes available, a PAL room can be tailored to both your acoustic and aesthetic sensibilities. One of the outstanding benefits of this approach is the ability to fine tune the bass characteristics of the room acoustically in situ.
Here are photo1 , photo2 , & photo4 so you can see what a room treated this way looks like. for more info. Then for more details.
---
Naim Nait 5i-2. Introducing the Naim Series 5 components — including the acclaimed Nait 5i-2 which was recently honored in TAS. Robert Harley states, "What makes the 5i-2 so special is the amplifier's ability to engage the listener musically." We wholeheartedly agree with this quote as well as, "If there is a better value in high end audio than the Naim Nait 5i-2, I have yet to discover it". What more can you ask for?
---
JL Audio subwoofers. We have both the Fathom F113 and Fathom F212s here on demo.
---
Harmonic Resolution Systems. Both their MXR and their SXR equipment racks with their requisite shelves now grace our reference room. The folks at HRS have brought their wealth of knowledge gathered throughout years of work in the commercial and government aerospace industries. They offer products ranging from damping plates to isolation shelves and full racks. Out of all the ones that we have seen or tested over the past 30+ years, these are now our favorites.
---
Linn Sondek LP12 SE Transcription Turntable. Since the 1973 introduction of the original Sondek LP12, Linn's goal has been to deliver us from the evils of bad sound. With a triumvirate of just-released upgrades, a new level of performance obliterates former perceived limitations of this decades old design. The new Trampolin base, the Keel subchassis/armboard and the Ekos SE tonearm seem to be the exact upgrades this 'table wanted.
---
Crestron TPS-6X touchscreen is the latest from Crestron and they definitely have a winner here! Whether you wish to control a home theater or a whole house system, it can handle it all.
---
DeVore Fidelity has been quietly developing some very musical loudspeakers, culminating in the well-received Silverback Reference.
We now have a total of four models from them available for demo. Please come by for a listen and see why so many are acclaiming them as being such good values in the vast sea of speakerdom. After you hear them for yourself we think you will understand why.
---
From time to time components for evaluation arrive from manufacturers that are of possible interest. After we have spent some time with them then we will know if they are right for our store or not. What follows are of some of the components that we have gotten in for evaluation:
---
VAC. We are just starting our listening evaluation of the VAC Sigma 160iSE integrated amp, the Phi 200 power amp, and the Signature MkIIa preamp. Stay tuned...
---
Datasat RS20i surround sound processor. We recently received this surround sound processor for evaluation. For info see . Stay tuned...
---
Jadis DA-88s integrated amp. We recently received this integrated amp for evaluation. For info see . Stay tuned...
---
Aria Music Server. We have just received the this new music server for evaluation and will be carefully listening to it in terms of sound quality. In addition we will looking into the user interface, etc. .
---
ReQuest Audio of Switzerland - The Beast. We just received this new high end music server for evaluation. From both a hardware and a software viewpoint The Beast is clearly a very sophisticated component. More info coming soon...
---
SOtM Music Server.
The new SOtM sMS-1000 Music Server has just arrived.
---
Aurender S10 Music Server.
The Aurender S10 music server is here. For more info here is a . Also see the Aurender S10 Owner's Manual.
---
Olive 04HD & 06HD Music Servers..
We have the 04HD and the 06HD Olive music servers here in the store. For more info here is a .
---
MSB has arrived! We have their latest digital stack consisting of the Universal Media Transport, the Signature Platinum DAC IV, and the Diamond Power Base. As well as the M-202 Mono Block Class A power amps here in the store for you to audition. .
---
Zesto Andros PS-1 phono stage. We just received this new phono stage!
---
Aerial Acoustics 7T.
The 7T is here and we are starting to break them in and give them a listen. At 89db efficiency we have found them quite easy to drive. Available both in wood finishes as well as a gloss black, this floorstander will look nice in a variety of rooms.
Of course as with any speaker, we urge you to listen for yourself! And to that end you are invited to bring in your favorite music and audition them. Ultimately of course the choice of speakers are up to your personal preference! Info & Large Photo
---
Over the next year or two look for some new advanced music servers which can be linked to vast storage capacity for huge libraries of music coupled with outboard D-A converters that can play everything in your music collection including high resolution audio files!
More specific product announcements follow below:
---
Rockport Cygnus. UPDATE: We have received our demo pair of Cygnus!
We were recently up at the Rockport factory and heard the brand new Cygnus. We were quite impressed and think you will be too!
What follows is the press release from Rockport:
The main cabinet construction is similar to the Avior in that it uses multiple layer, constrained-mode damped MDF panel construction with comprehensive internal bracing to both stiffen the enclosure and break up structure-born and acoustic resonant modes. The Cygnus also features our new Aluminum/MDF hybrid construction, whose baffle is machined from two 3/4" thick, aircraft grade aluminum plates that sandwich a viscoelastic polymer, forming a 1 1/2" thick, constrained-mode damped composite sub-baffle. This aluminum sub-baffle assembly is in turn bolted and bonded onto the enclosure's 3 inch thick MDF inner baffle. All of the drive units are mounted to the aluminum sub-baffle assembly, which results in a lower noise floor, as well as greater dynamic expression and resolution from the drive units themselves.

The bass system utilizes (2) custom designed and built Rockport Technologies 10" carbon fiber/sandwich composite woofers per channel in an enclosure with an internal volume approximately 50% larger than that of the Avior. Each woofer has a newly designed, 3" diameter motor system (the Avior and Atria's woofers use a 2" motor system) with even greater headroom and power handling capability than that of the Avior. Since the woofers share the same design and construction principles as our Avior and Atria woofer, they also exhibit the same ultra-low distortion figures (-60 dB!), and incredibly high thermal and mechanical headroom. With 50% greater surface area than the Avior's twin woofers, the extension, ease, and resolution of the Cygnus' bass registers is world class, especially given the enclosure's modest proportion.

The Cygnus uses the same beryllium tweeter as found in the Altair, Avior, and Atria, although it is now mounted into a custom, machined aluminum waveguide. This shallow waveguide (not to be confused with horn loading) improves the acoustic impedance match of the tweeter at the low end of its range (1800 Hz-4000 Hz) which again allows for lower distortion and greater dynamic expression from the tweeter itself, as well as improved dispersion characteristics at the midrange/tweeter crossover point. Numerous prototype waveguides were modeled and manufactured using the stereolithography process until the optimum waveguide profile was achieved. The final waveguide is precision diamond-machined and then anodized, rendering a beautiful 3-D luster, and providing an ideal mounting surface for the tweeter itself.

The Cygnus embodies all of the attributes that the Atria and Avior are known for, yet brings each of these elements to a higher performance level, yielding a loudspeaker that I believe will transport you back to the original recorded event.
---
Berkeley Audio Design - Alpha DAC Reference Series 2. UPDATE: We received our new Alpha DAC Reference Series 2 in 2016!
The press release follows:
Berkeley Audio Design is extremely pleased to announce the availability of the new Alpha DAC Reference Series.

The Alpha DAC Reference Series embodies everything we know about digital to analogue conversion taken to an unprecedented level – a level that requires new design concepts & new components at the edge of what is possible. The result is an immediacy and presence of music reproduction that is simply real.

We literally designed the Reference Series before is was possible to built it. Almost three years in development, the Alpha DAC Reference Series uses components designed to our specifications that were not commercially available. Several suppliers were not able to meet our requirements which delayed the release of the Reference Series by more than one year. But those obstacles were overcome and now the Alpha DAC Reference Series is a reality.

The presence & sonic reality of the Reference Series is the result of digital to analogue conversion at a new level of accuracy made possible by tremendous electrical & mechanical noise isolation coupled with extreme time domain stability. Ceramic circuit board materials are used in all critical areas and the enclosure is carefully engineered to minimize electrical noise while maximizing mechanical stability. The Reference Series weighs over 40 pounds and the entire enclosure is precision machined from a a solid billet of 6061 – T aluminum alloy.

A new high output, all metal IR remote control with direct input source selection is provided with the Reference Series.

Careful consideration was given to providing the highest possible reproduction of DSD files by the Alpha DAC Reference Series. 99% of modern DAC's, including the Alpha Reference Series use mult-bit D/A converters because they provide better performance than 1-bit converters – even those who advertise "native" DSD compatibility. So, at some point, the 1-bit DSD stream must be converted to multi-bit for all of those DAC's.

We could, like many other manufacturers, convert 1-bit DSD to multi-bit within the Alpha DAC Reference Series and show "DSD" in the front panel display. That would be the easiest approach from a marketing perspective. But that would also mean increasing the amount of processing in the DAC during playback which would degrade audio quality, and audio quality is the reason the Alpha Reference Series exists.

Fortunately, virtually all reproduction of DSD files using external DAC's occurs with a computer based music server as the source. If the 1-bit DSD to multi-bit conversion is done first in the computer it can be performed with extremely high precision and superior filtering that preserves all of the content of the DSD file. Computer DSD to multi-bit conversion can be at least as good as that performed in a DAC and without adding processing noise near or in the D/A converter chip. Another advantage of computer based DSD to PCM conversion is that if higher performance DSD versions such as DSD 4x appear in the future they can easily be supported with a software upgrade.

For all of those reasons, DSD capability for the Alpha DAC Reference Series is provided by an included state of the art software application that provides either real time conversion of DSD 1x and DSD 2x to 176.4 kHz 24 bit PCM during playback or conversion to 176.4 kHz 24 bit AIFF or WAV files. The software application is included in the price of the Alpha DAC Reference Series and is compatible with either Windows OS or Mac OS based music servers.

The Alpha DAC Reference Series supports 32 kHz to 192 kHz 24-bit PCM through four input; Balanced AES, Coaxial SPDIF 1, Coaxial SPDIF 2 and Toslink Optical. Independent, single-ended and true balanced analog outputs are provided. Dimensions are 17.5 inches wide X 12.5 inches deep X 3.5 inches high.
---
Linn Majik DSM.
The Majik DSM is an all-in-one component comprising a music file streamer, DAC & stereo integrated amp with a 90 watt per channel Chakra amp section. In addition it contains a phono input. While the phono input comes stock as a moving magnet, there is a moving coil option available. This is a very flexible piece what with 15 inputs including 4 HDMI. Though please note that for the HDMI inputs, as there is no on-board decoding of Dolby Digital or DTS soundtracks, the output of the video source will need to be set to LPCM. Very shortly we will have this on demo so you can see and hear it for yourself. &
The Linn Kinsky is the app that controls the Linn digital streaming components. You can find info . A screenshot of the interface is shown below:
---
Theta Casablanca IVa.
The Casablanca IVa surround sound processor has been released!
---
Aurender W20 Music Server.
We just received this—for more see above at the top of this page! Also check out the specs below:
Technical Description
6TB hard drive storage - (Note: actual formatted storage space may be about 10% less) & 240GB SSD solid state buffer section

Music is transferred to, automatically cached, and then played from the Solid State Drive (SSD) which has no moving parts. An SSD is used to avoid mechanical noise, vibrations, electromagnetic interference, and latency found in hard disk drives. The use of solid-state drives also means significantly lower access times. During playback, selections are automatically cached using proprietary technology from the hard disk to the Solid State Drive. The hard disk then falls asleep and the music is played back using only the solid state drive. This design eliminates problems with sonic and electromagnetic noise from spinning hard disk drives.

Hard drives are switched off when playing music

Battery-powered audio section to eliminate AC jitter

Two banks of lithium iron phosphate (LiFePO4) batteries that alternate charging cycles and require zero user intervention. This eliminates the need for filters and isolates the audio circuits from ground noise coming from the electrical mains.
A third bank of LiFePO4 batteries act as an un-interruptible power supply. In case of any sudden electrical power failures, the Aurender W20 will power down and turn off safely without any damage.

Single and Dual-Wire AES/EBU output

Word clock input - (Note: It is important that the word clock of the music server be slaved to that of the DAC—so that it rather than the music server can be the master word clock. The reason is that this allows the DAC, which by definition is doing the actual digital to analog conversion, to operate at the lowest level of jitter thus ensuring superior sound quality.

RS232 communication link that can control the sample rate of external word clocks (such as the dCS Vivaldi Clock, etc.)

Display can switched off entirely

OCXO (oven-controlled) oscillators, which are known to be vastly more accurate and stable than ordinary crystal oscillators used in computers and most soundcards. That combined with a FPGA-based Phase-Locked Loop system thus ensures virtually jitter-free performance

Silent fanless design which thus eliminates vibrations, unwanted electromagnetic fields and noise emanating from the fan

AMOLED displays

Customized Linux OS for best audio performance

Up to 24-bit and 192 kHz sampling rates

Digital outputs (Coaxial, 2x AES/EBU, BNC and Optical) plus a dedicated asynchronous high quality USB audio port

Power is provided by both switching mode and linear power supplies. The switching mode power supply is isolated from critical components using thick aluminum walls and the linear power supply is used for sensitive critical components. Thick aluminum is also used to isolate physical and electromagnetic noise from CPU's and hard disk drives

Designed be connected to a wireless router in order for the iPad to function as a wireless master control

Remote Control via free iPad application from the Apple App Store:
Intuitive search function for fast easy selection
Make and edit playlists with just a touch of a finger
All details of song, album, playlist and queue are viewable on a large iPad display. The current app includes support for the "retina" resolution. However as of early 2013 the software app does not yet make full use of the high resolution
Automatic or custom categorization of songs
CD album front and back covers can be stored and displayed along with music selection
Web search function to search for information on selected artist or song is not yet implemented as of early 2013 as it has been deemed as a lower priority but this is planned for the future
Zoom-in function

---
Magico Ultimate 3 speaker system. As of October 2013 we expect that the first production run of the new Ultimate 3 will be completed by the end of this year. This is supposed to be a substantial update from the original Ultimate and we simply can't wait to hear it!
This is a massive speaker standing almost 8' tall. And as you can see its sculptural effect alone is simply stunning! Will it someday be on display at the Museum of Modern Art? Indeed it certainly deserves to be! For more info click here.
---
Verity Monsalvat speaker system. This new flagship speaker system from Verity is in the works. Click for info - Photo #1 - Photo #2 - Photo #3
---
Spectral Reference Standard Phono Preamp. About 8 years ago we had a brief look at an early R&D prototype of a Spectral phono section. (When we saw it, it was in the trunk of Keith Johnson's car, so obviously we didn't hear it at that time! We hope to see a new product released based upon all of this extensive R&D sometime in 2017—and hopefully it will be officially announced at the January CES Show.
Of course there is no definite timetable for the release of a particular product from Spectral as we've learned from our three decades-long experience of working with them. They keep working on products in R&D until they are satisfied that they've done as well as they can. And that can mean many iterations of design at the R&D stage—which can take any number of years!
NOTE: This would be an outboard phono section in a separate chassis which would, in terms of hook-up, be between the output of a turntable and the input of a preamp line section (like the Spectral DMC-30SV). For those that are curious about how big it was, the prototype that we saw was in a chassis that was similar in size to the DMC-30SV. Stay tuned for details.
---
Spectral SDR-5000 D-A converter. At the January 2009 CES show Spectral showed a prototype of their forthcoming SDR-5000 D-A converter. We expect that it will do all of the following sampling rates: 44.1, 48, 88.2, 96, 176.4, & 192kHz at bit rates from 16 to 24. Although no shipping date has been announced, we're hoping to see it in production sooner rather than later—and at this point our best guess (and this is only a guess!) is that the earliest that we could see it would be sometime in 2017. Hopefully it will be announced at the 2017 or 2018 CES, but we will see if that actually transpires or not! All we really know though is that Spectral is still working on the design—plus they are waiting for some highly specialized custom parts to be made which have very long lead times. However no matter how long it takes, it promises to be worth waiting for! Check this space for more details as they are announced.
---